State of Florida - Miami
Miami is a city located in the South-east of Florida (United States), surrounding the Miami River, and between the Everglades and the Atlantic Ocean.
This city, which is active 24 hours a day, is unique worldwide because of its leisure activities, such as film, fashion, music, and above all, sport.
The most emblematic sites are the South Beach neighborhood, with its famous Ocean Drive, full of roller skaters; the Design District in Downtown Miami and the modern Coconut Grove tropical oasis.
The most popular places to visit are the Miami Seaquarium on the Virginia Key island, the Miami Zoo, which is becoming one of the most popular in the United States, and near the city, you can find Walt Disney World, the No.1 theme park in the world.
All sports
The State of Florida is known for the large amount of sports you can take part in, thanks to its favorable climate.
This love of sports is reflected by the ATP Masters 1000 Miami tennis tournament; the Miami Marlins in MLB; the Miami Heats, who have three rings as NBA champions; the Miami Dolphins, who play at the Hard Rock Stadium in the NHL; and two soccer clubs, Orlando City SC and Inter Miami CF, who are in the prestigious MLS.
If you are a sports lover, in Miami you can take part in all kinds of outdoor activities and enjoy sporting events all year round.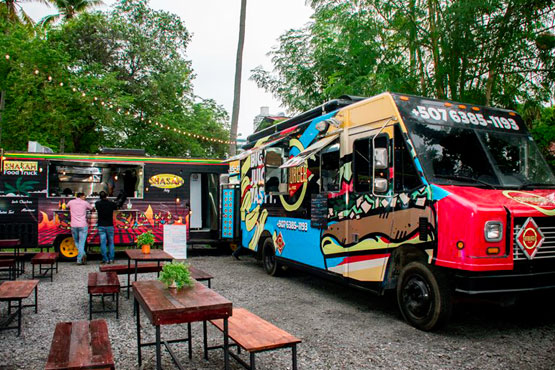 Party for Villarreal Yellow Cup Miami by LaLiga
Villarreal Yellow Cup Miami by LaLiga offers you the chance to enjoy the most attractive football competition, a unique tournament, complying with the style of LaLiga soccer club, Villarreal CF.
Enjoy the presence of former notable footballers, such as Marcos Senna, who is a Villarreal CF and LaLiga ambassador, an international champion with Spain. Senna will be joined by other renowned ex-pros.
Experience football off the field too, with a Villarreal CF & LaLiga Village, a Fan Zone for the youngsters, and food trucks throughout the event.
LaLiga Promises
LaLiga Promises has become the most important U12 football tournament in the world. In 2014, LaLiga and the Fundación José Ramon de la Morena started to work together, and from that partnership, the tournament was born.
The tournament has two main objectives: to promote youth football and underline positive sporting values. The best academies in the world sign up every year.
LaLiga Promises has gone beyond Spain's borders, and every June, the International Tournament takes place. It sees the participation of 20 LaLiga teams, alongside some of the most famous clubs in the world, being the perfect showcase for some of the brightest young talents in world football.
Be crowned champion of Villarreal Yellow Cup Miami by LaLiga and your team will win a much-desired place, free of charge, in the prestigious LaLiga Promises 2020 (USA) tournament.