VILLARREAL YELLOW CUP MIAMI by LaLiga
Villarreal Yellow Cup Miami
Villarreal Yellow Cup Miami by LaLiga is an exclusive youth tournament aimed at U12s, and there will be 18 clubs taking part from the State of Florida, five from Major League Soccer, as well as Villarreal CF, the club behind this initiative, with the support of LaLiga.
This magnificent sporting event offers you the chance to enjoy high-level competition in the city of Miami. The location was chosen due to the increasing and exciting growth of soccer there in recent years.
Enjoy the best football and become a true professional in the presence of LaLiga ambassadors.
Be crowned champion of Villarreal Yellow Cup Miami by LaLiga and your team will win a much-desired place, free of charge, in the prestigious LaLiga Promises 2020 (United States) tournament.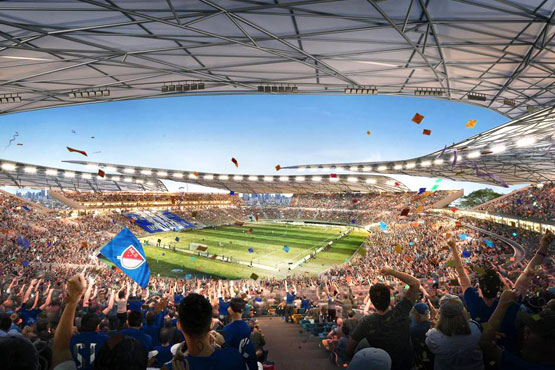 Program
November 2nd & 3rd
Villarreal Miami Yellow Elite Camp:
Exclusive event to be held at Amelia Earhart Park in the presence of Marcos Senna.
November 4th, 5th, 6th & 7th
Experiencia Ambulante LaLiga:
Scheduled visits to different academies in the State of Florida with Villarreal CF and LaLiga.
Friday, November 8th
Arrival at the registration point, receptions for teams, handing in of tournament documentation.
Saturday, November 9th
Start of the competition: group stage.
Sunday, November 10th
End of the competition: final stage. Closing awards ceremony.
Categories
Soccer-7
Alevín 1º year: Born in 2008
Amelia Earhart Park - Soccer Field
Soccer Field Hialeah, FL 33014 EE. UU.
¡THE WINNING TEAM WILL WIN A FREE PLACE AT LALIGA PROMISES 2020, WHICH WILL TAKE PLACE IN THE USA!
Accommodation and upkeep in the US city chosen for LaLiga Promises 2020.
LaLiga and Villarreal CF will assume the costs of the weekend, once the team arrives at the city where the tournament will take place, and until the team leaves the city.
The date and location of LaLiga Promises 2020 has not yet been confirmed.